MMX PROJEKT – PRIX W 2010
The transformation of

a former

warehouse

buildings

.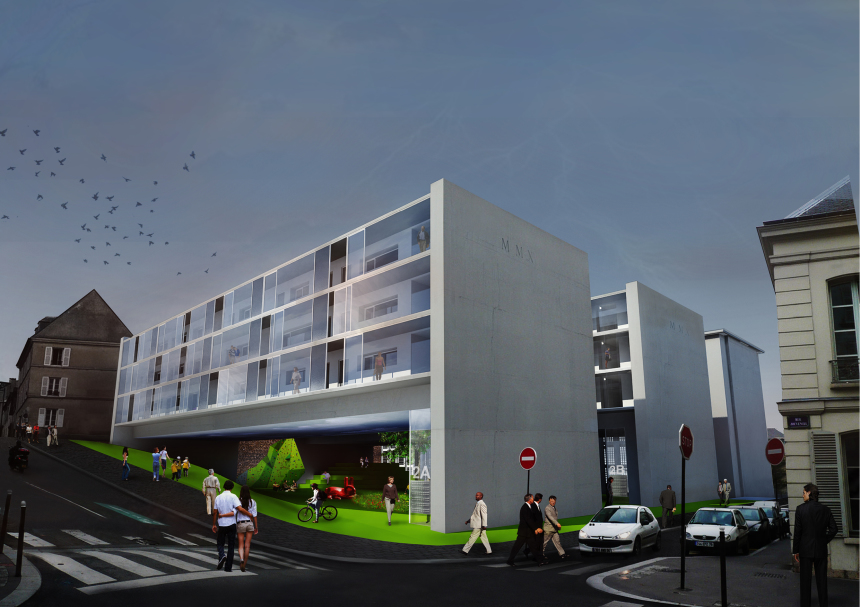 The buildings of the former archives of the Museum of Versailles form a dense development on a narrow plot. Two buildings needed to be converted into residential buildings, the last building had to become an office building. The lower floors of buildings are completely without of natural light. In addition, the plot was surrounded by a high wall. The whole seemed to be like a fortress without access than a friendly place to live. For this reason, we have proposed to removal lower floors in order to open the space under the buildings. Prepared spacious backyard, with a roof, filled with greenery and attractions designed for residents. In our project, residential zone occupies the upper floors of buildings, so that apartments have full access of a sunlight.
The last building, as requared, was designed as an office space. Cut-out openings in floors gave a spacious, representational space. Members of the office building have insight into the inner courtyard.
Our proposal gave friendly place to live and work.
site plan: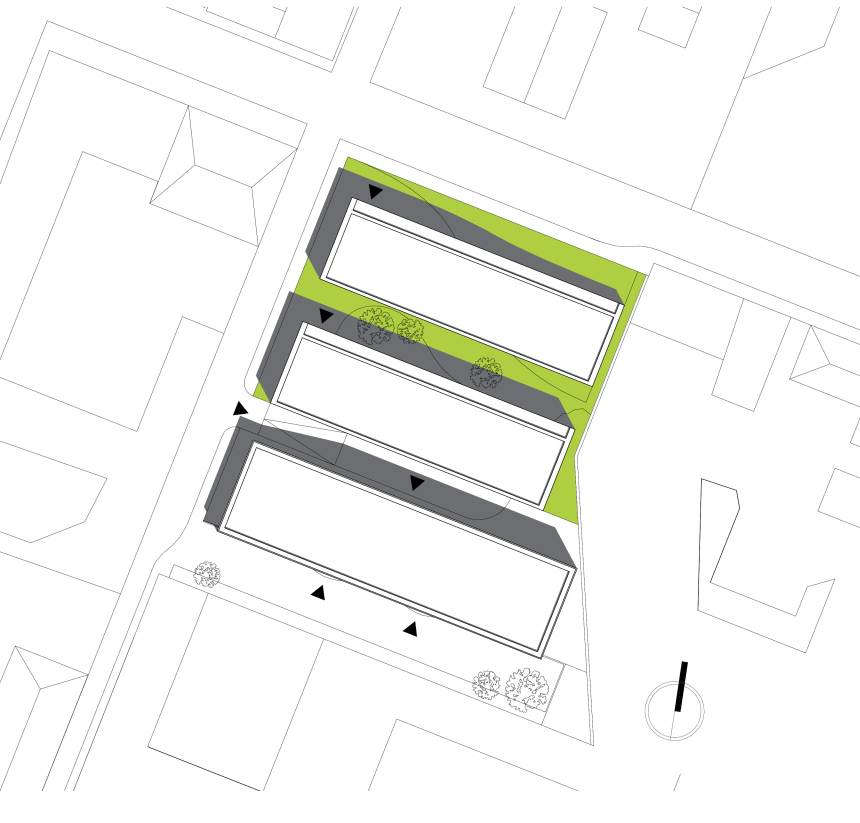 design diagram: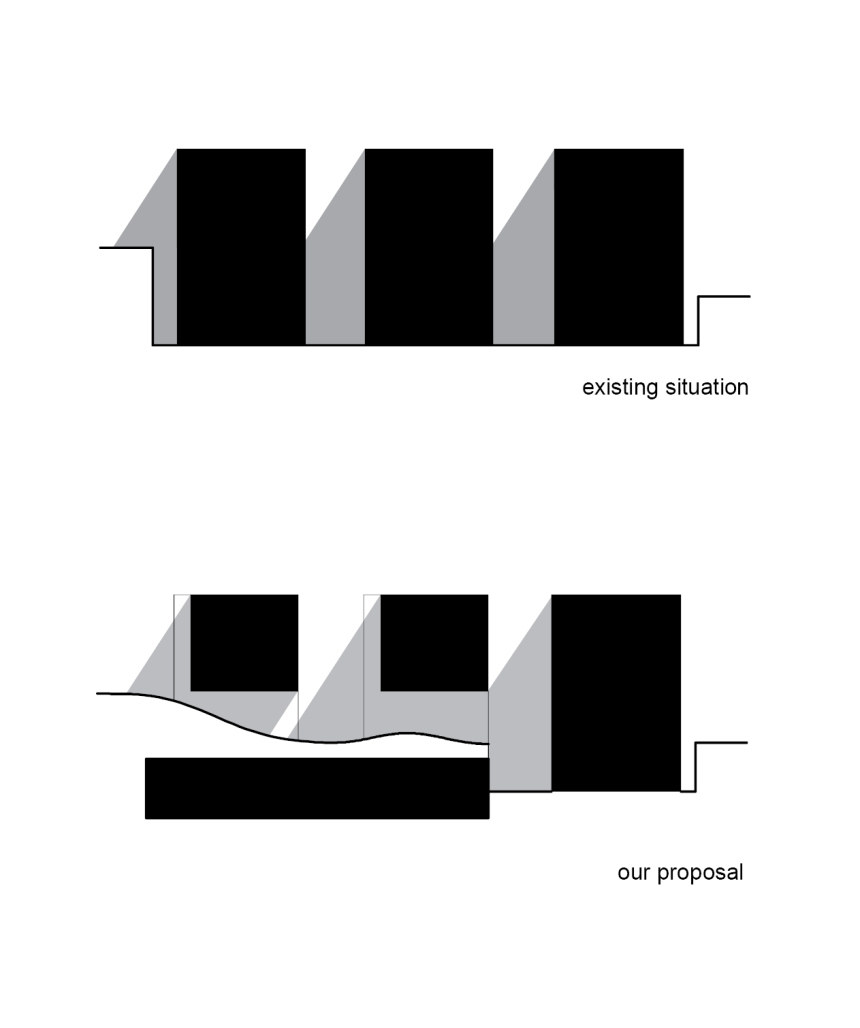 main section:

floor plan – third level: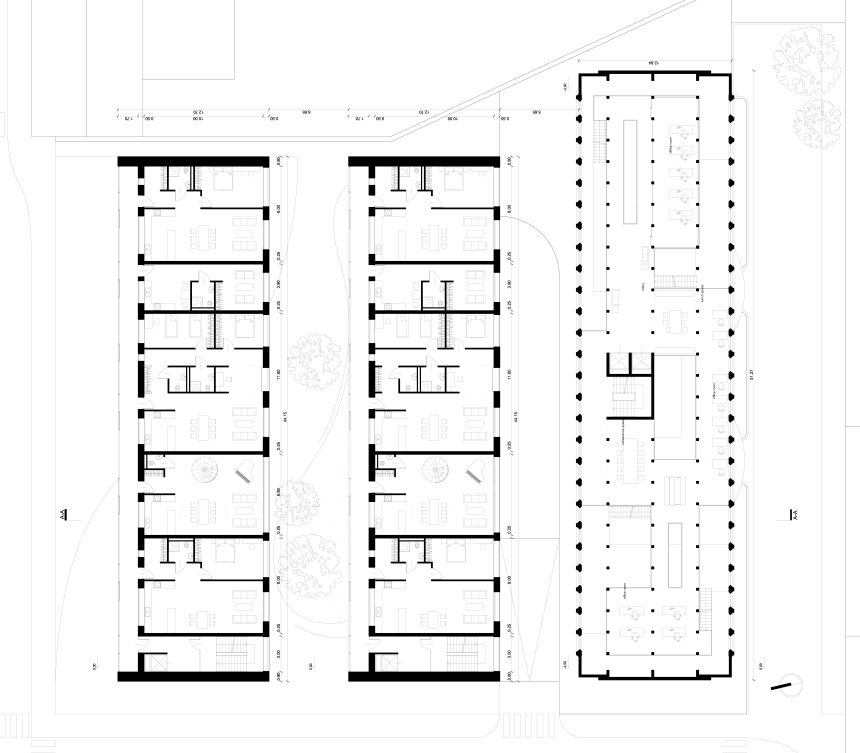 elevations of residential segments:

axonometry – section through different levels: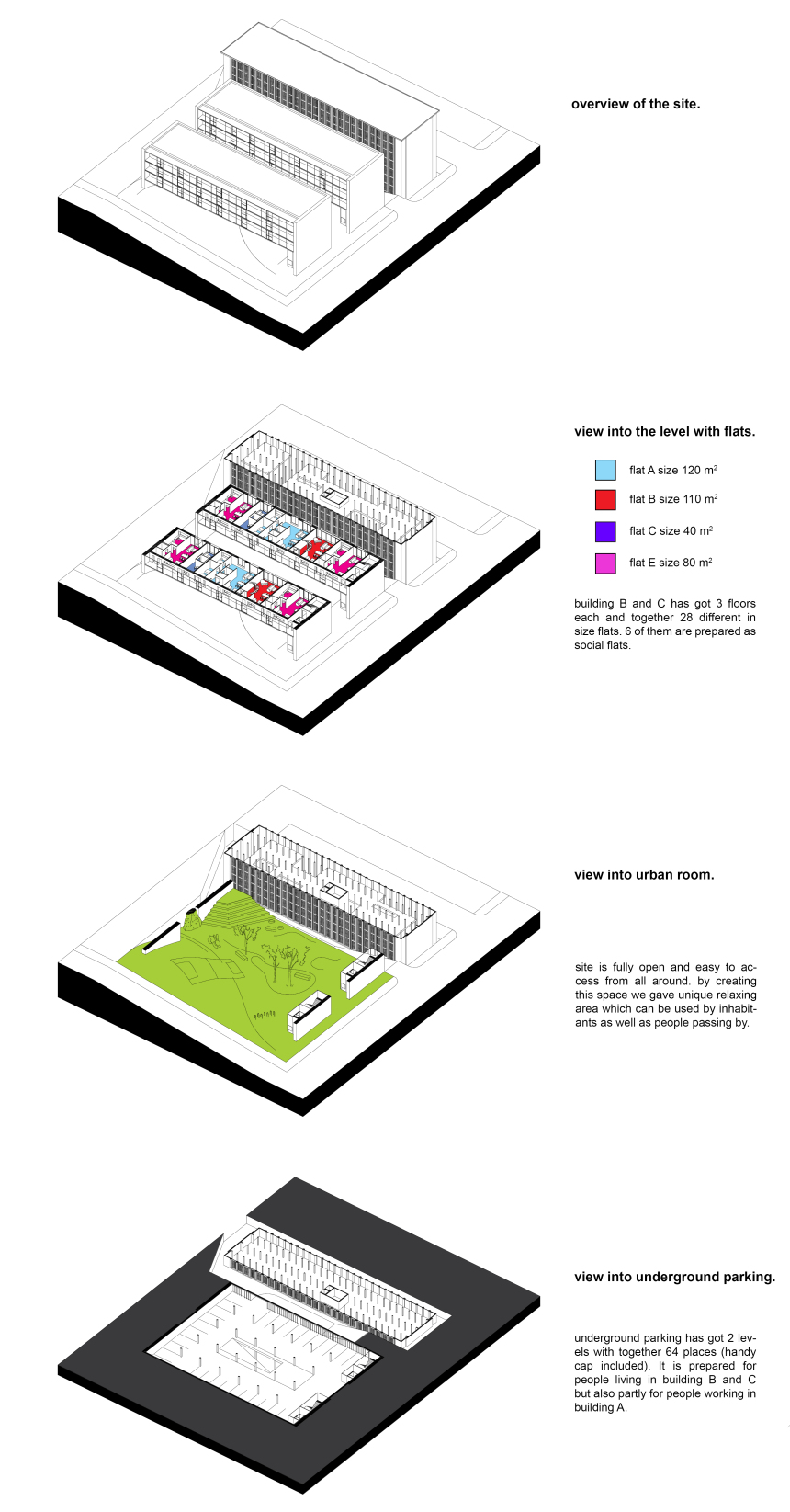 floor plan – chosen apartments:

status: competition project
year: 2010
team: Anna Struska, Henryk Struski, Marek Struski