FLOATING THEATRE – Oistat 2015 competition

Taking what is the best from unique atmosphere of today's Holzmarkt area, a complex theatre function has been created. Generic floating box with a capacity of 212 seats is prepared for a regular performances placed in a blackbox type of theatre. In addition, top of this box is designed as a performing platform with variety of spaces. This place is designed to give different possibilities of acting, where idea of 'street performance' can be developed to its limits. To make it possible, various moveable pavilions with support functions are developed. Light pavilions works as a symbol which reference to the Holzmarkt. Concept consider mixing performing with relaxing, involving viewers into action, creating different relationship between actors and spectators by putting them into the same space. Platform is open to create a relationship with the surrounding city as well.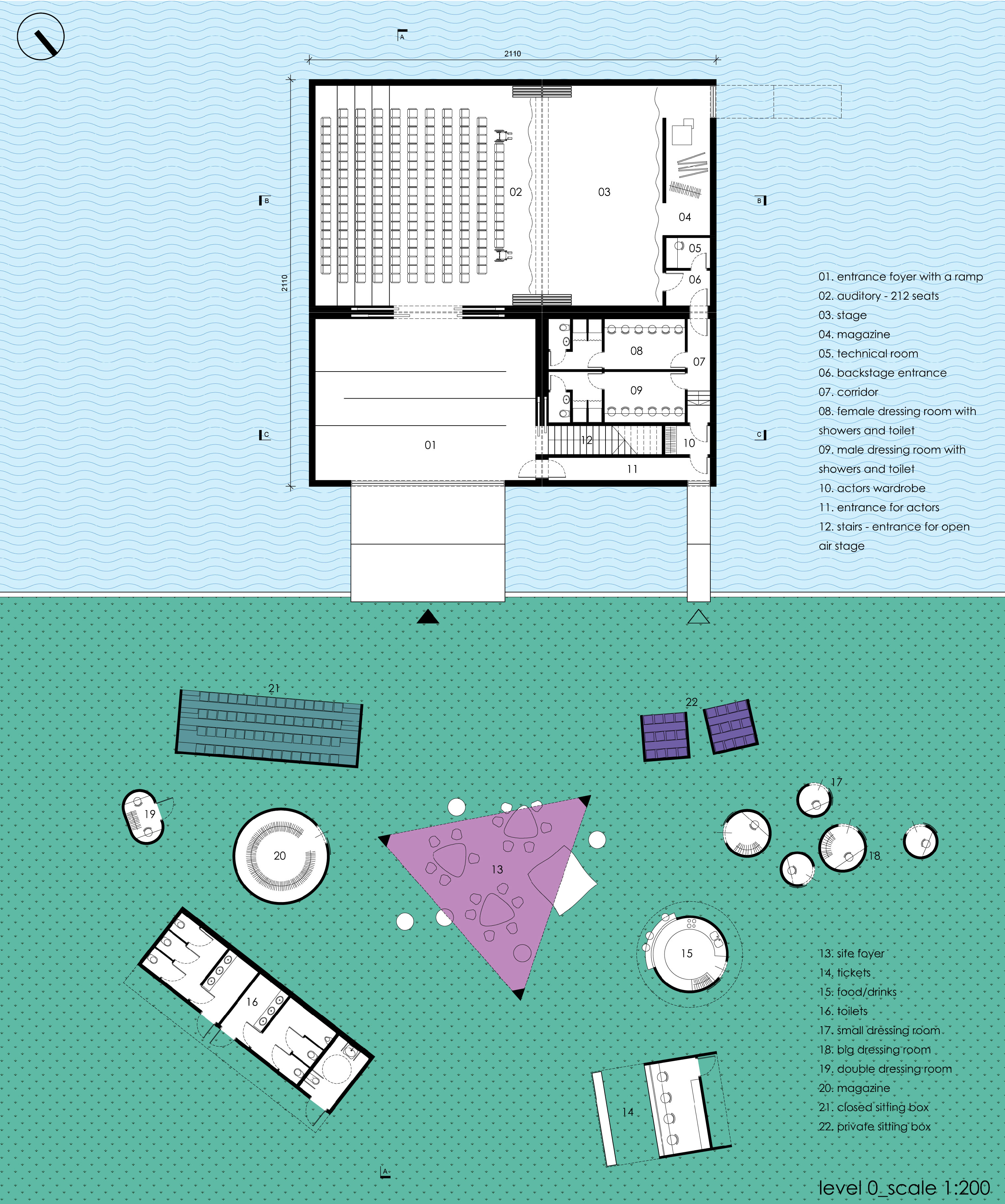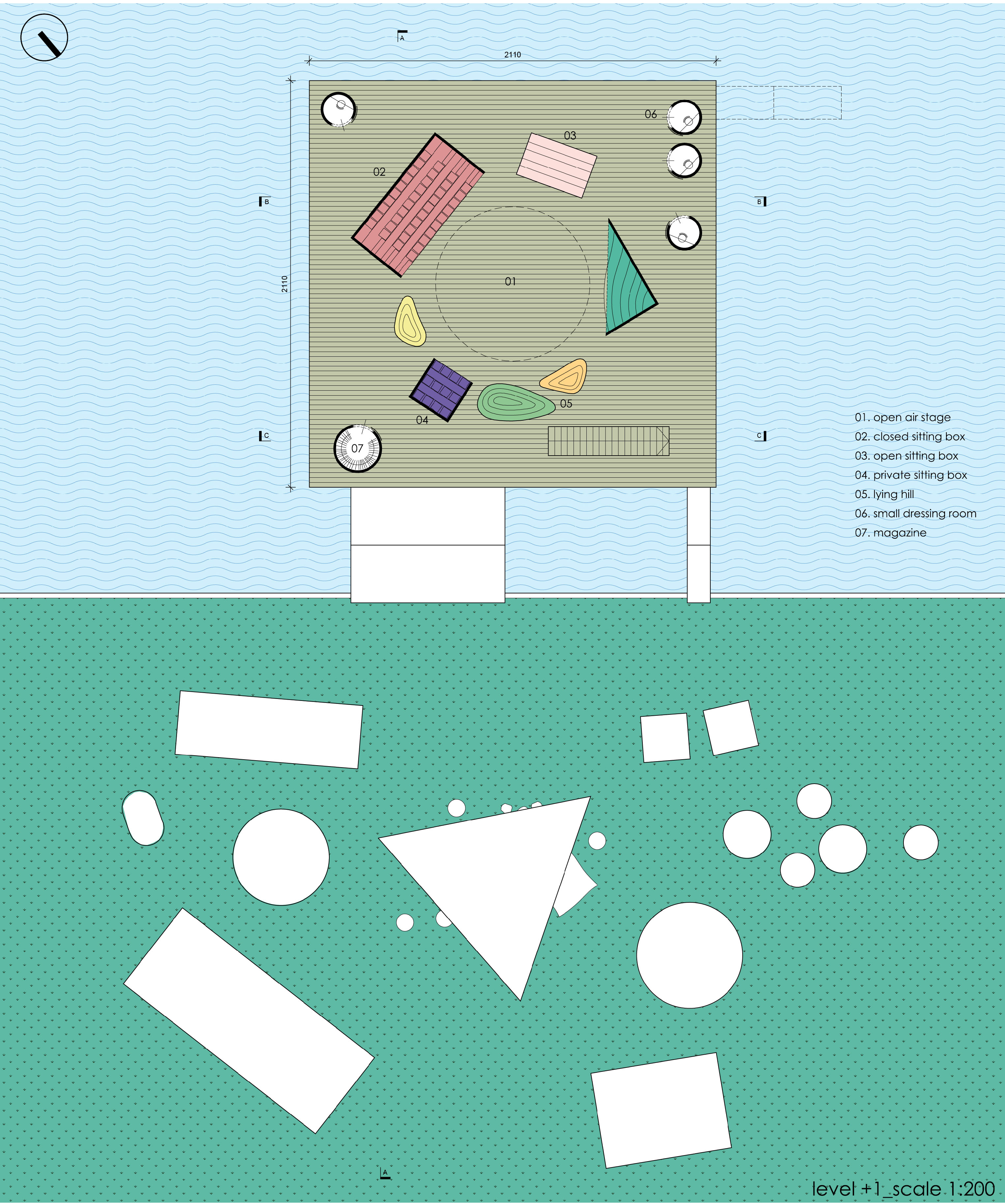 Functional pavilions are moveable, can be easily replaced depending on the type of performance. In its maximum platform is prepared to take even 150 viewers. Pavilions can be placed in different sites around the river and picked up when in need.
In this sense unique atmosphere of Holzmarkt is transformed into floating theatre village that can be moved all around the city.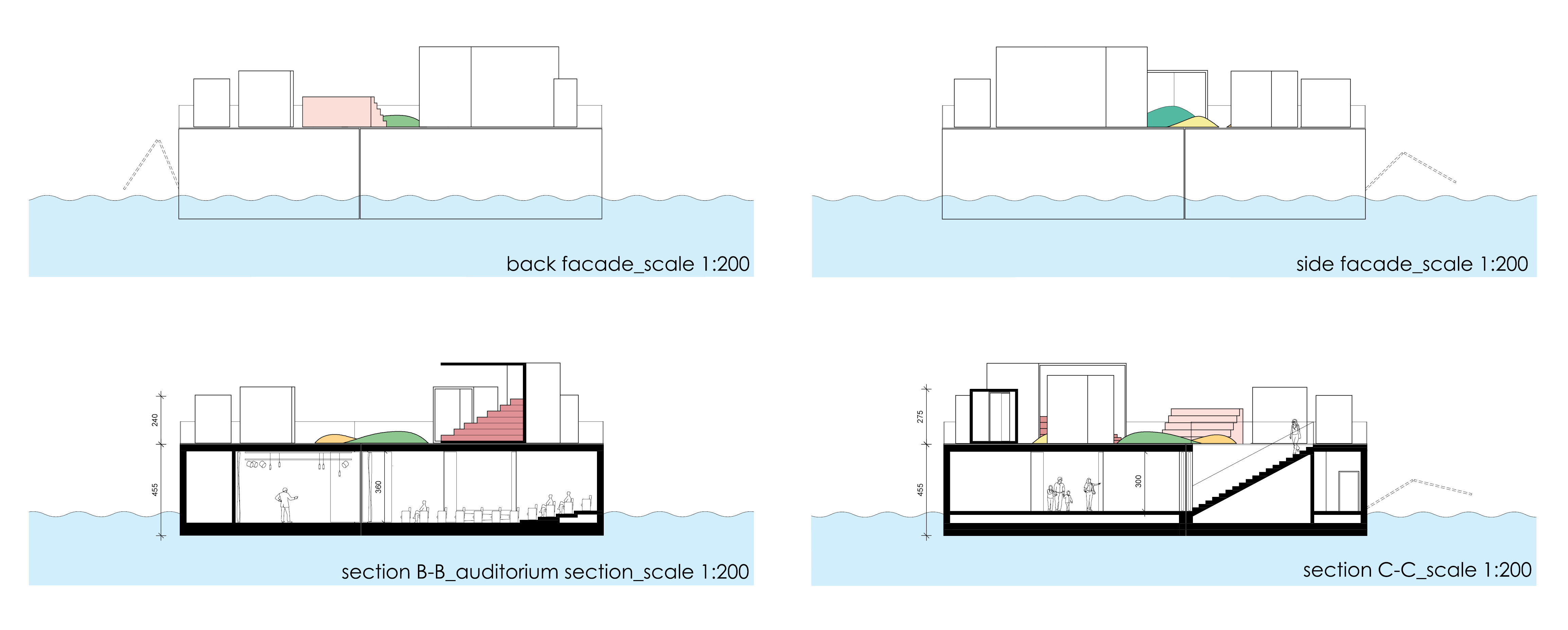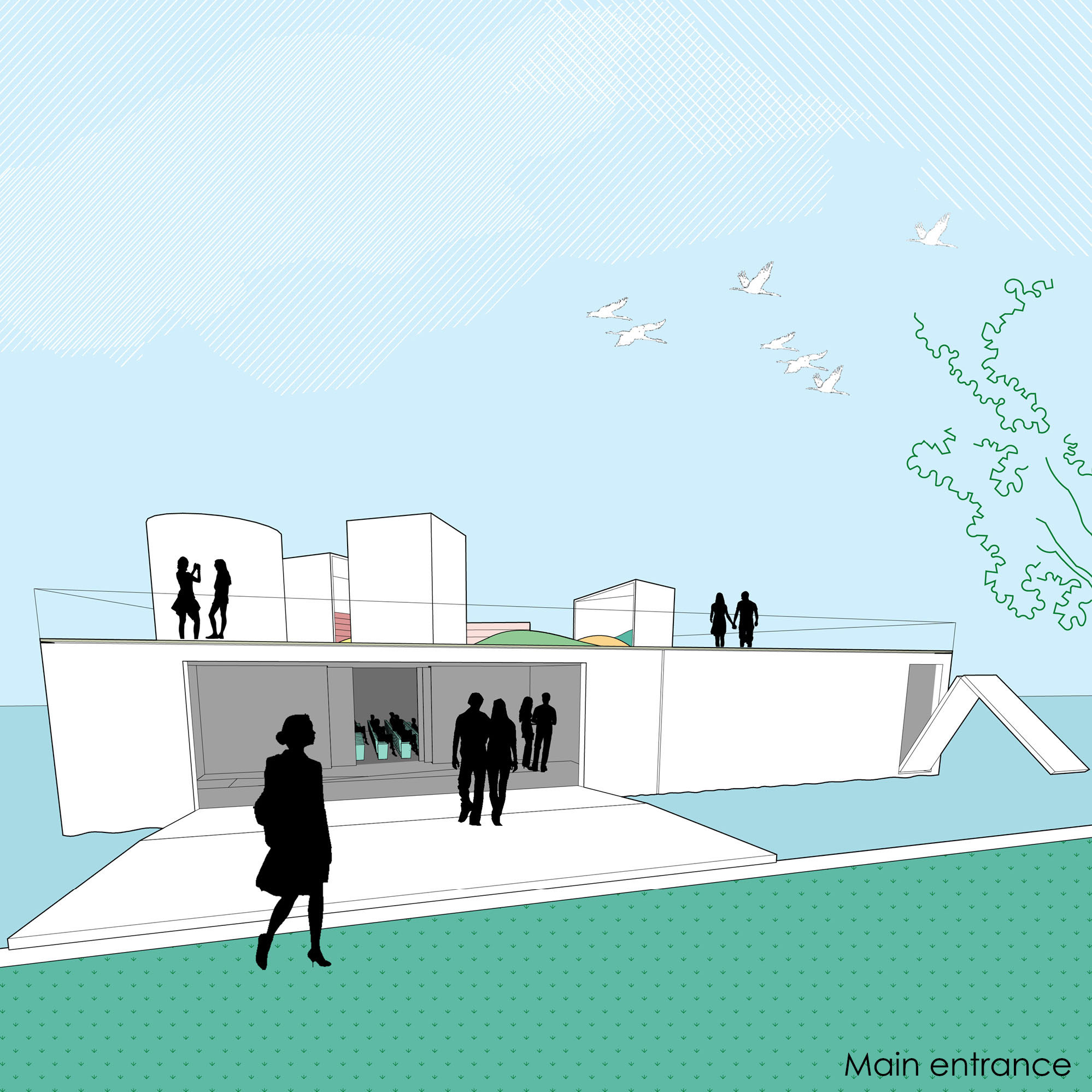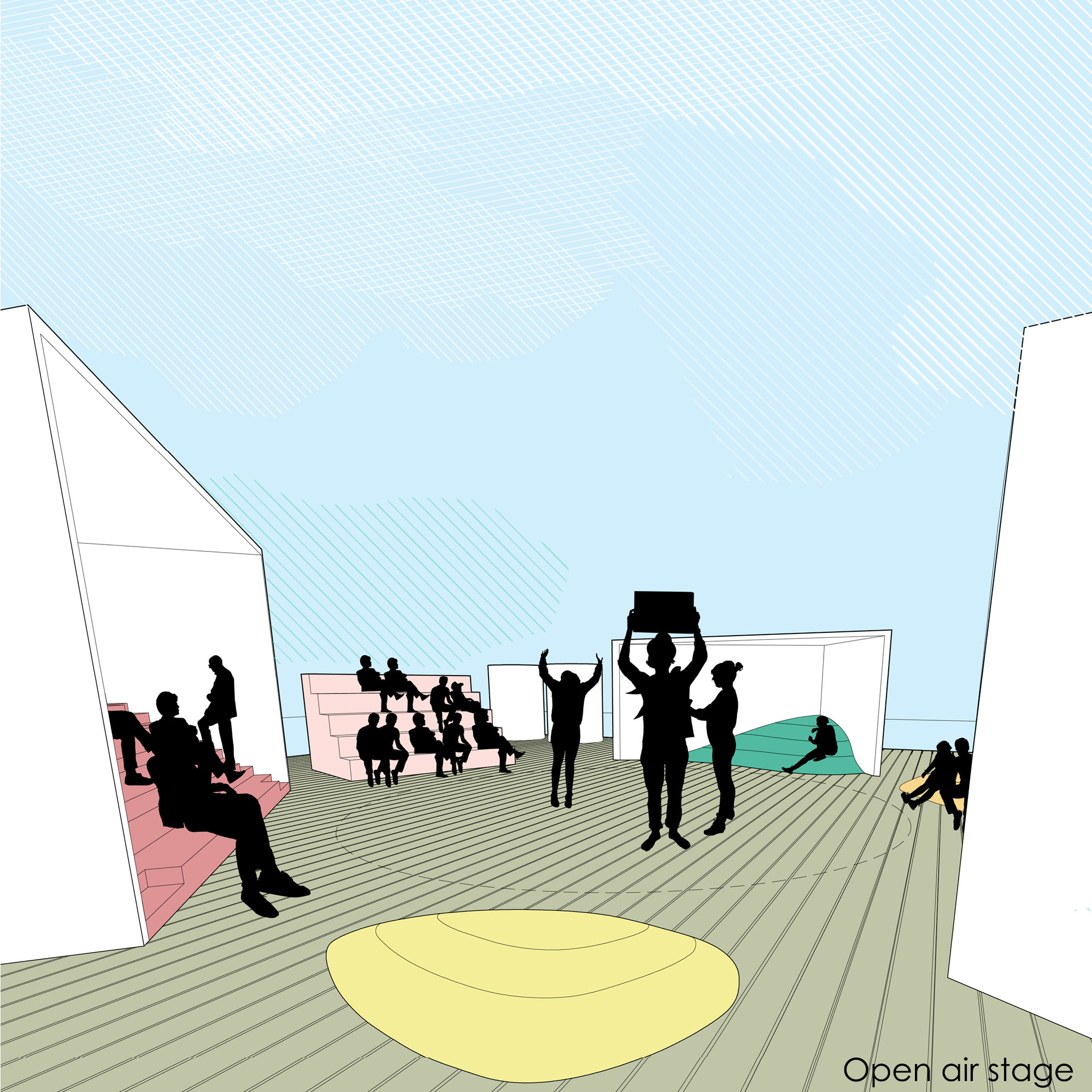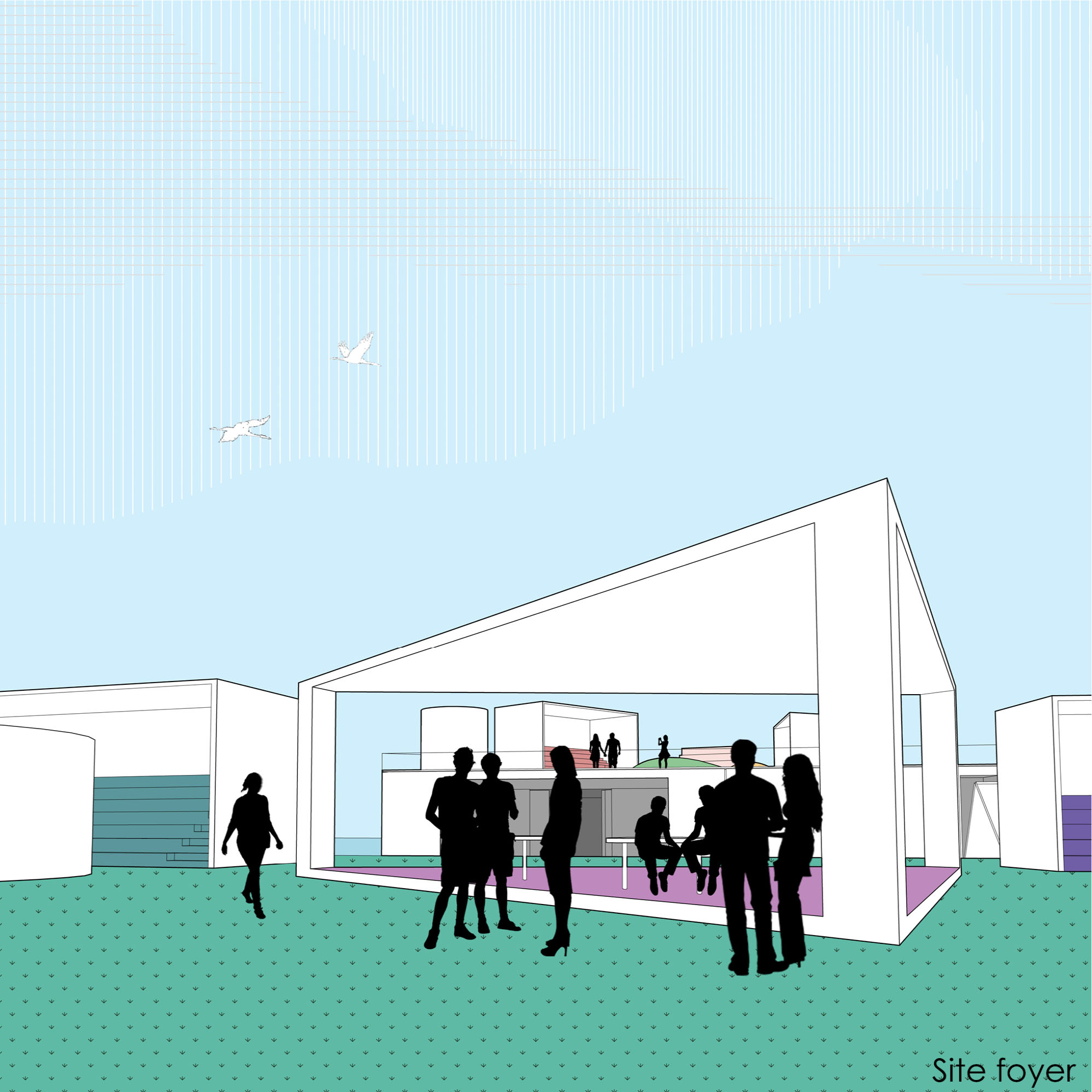 status: competition
year: 2015
author: Anna Struska, Henryk Struski