BANANA PIER
T

ransformation

of the former

pier into

water sports center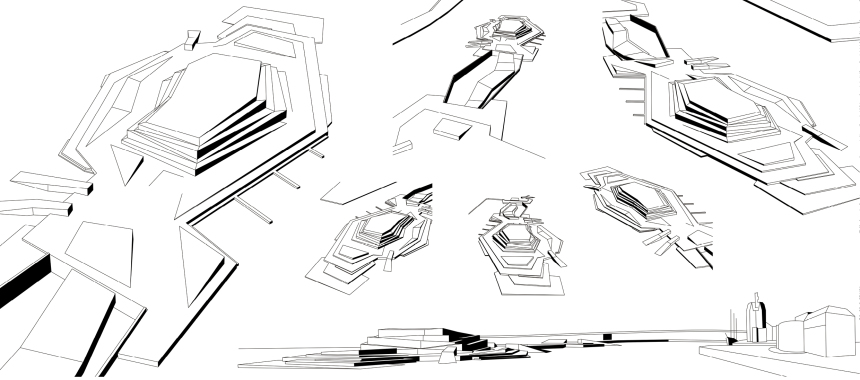 Banana Pier is a common name of one of the docks on the opposite side of the river separated the city of Goteborg. Once the industrial zone, now subject to a number change. Banana Pier project is a result of several days of work, during which the concept of the development for this part of the city was presented.
The concept envisages the introduction of functions associated with water sports. New program activates not only the land but also the water zone in a wide range. The main function is an olympic swimming pool. The building of it has been formed in a shape of hills, which fits into the context of the surrounding. Additional features include underwater museum, dry dock, marina, beach, cafe and promenades.
The whole can be a great place for organizing all kinds of sport events. The idea of the design is to have a possibility to pump out water from the dock, so Banana Pier can become an island – perfect place to arrange a race around it. Building of swimming pool will be treated as a space for the audience.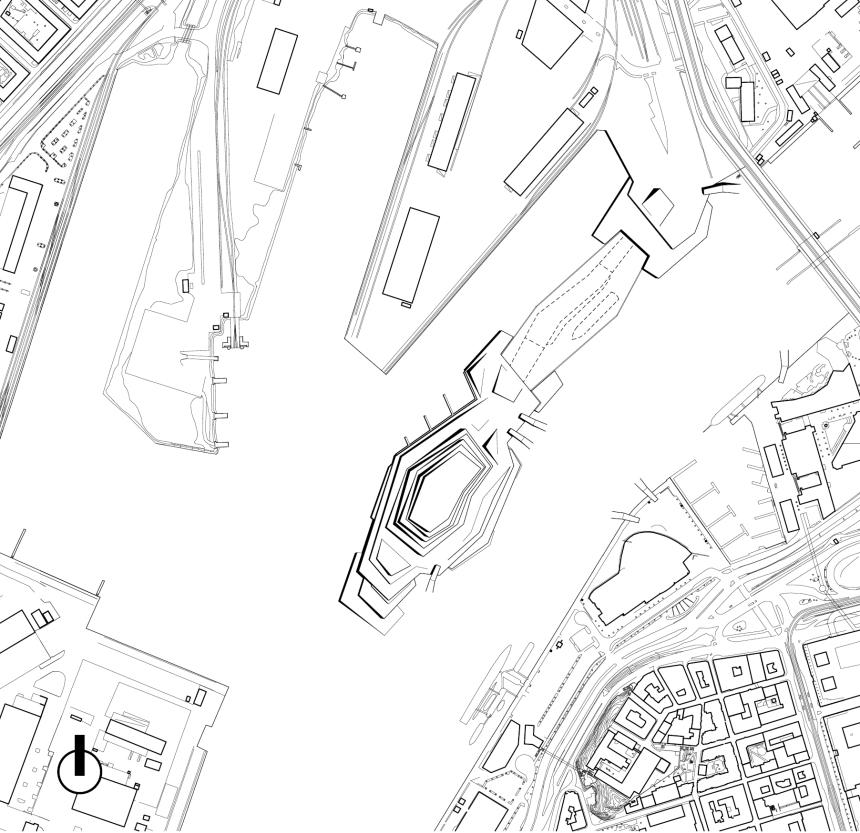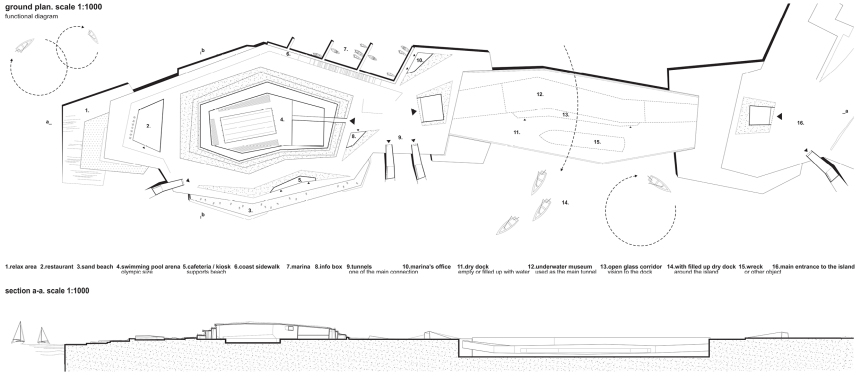 status: conceptual project
year: 2009
author: Henryk Struski