NEW AARCH – THE NEW AARHUS SCHOOL OF ARCHITECTURE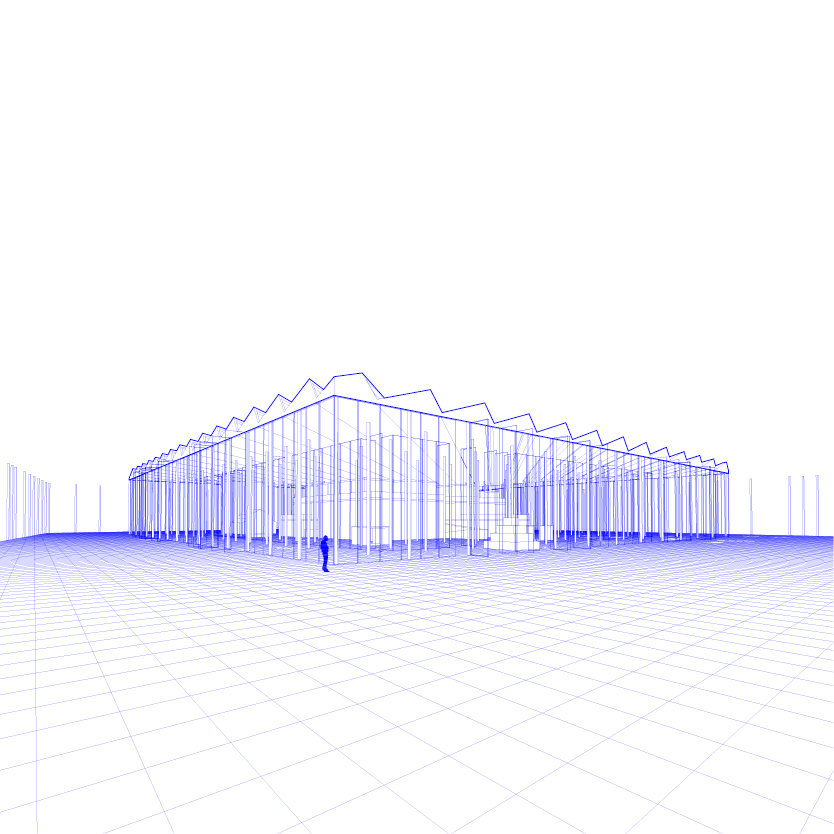 Main principles:
1. building is placed in the middle of the site with equal distance from site borders = one urban room around
2. building is in a square shape, with simple construction = flexible space easy to arrange, to change, to expand! we keep it simple.
3. saw-tooth roof structure gives maximum of daylight. Roof is twisted into the south direction.
4. building has two facades, it creates different building areas.
5. facade zero, is a semi facade made as a urban structure on the site border.
6. the building is open, no main entrance is given. electrical system is a base for entering students
7. building main core is made as a pyramid of boxes with different function.
Ground floor: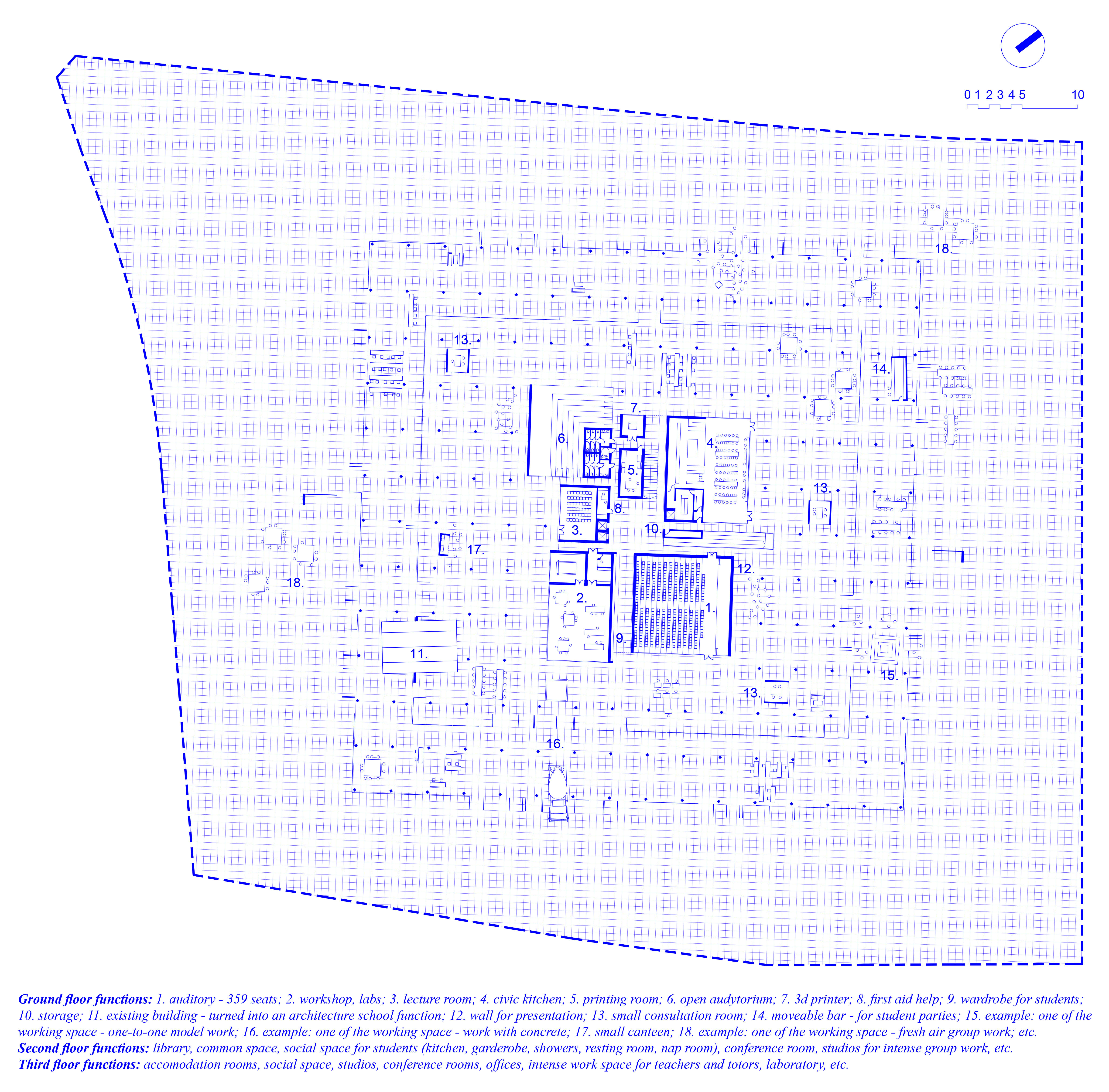 Conceptual schemes: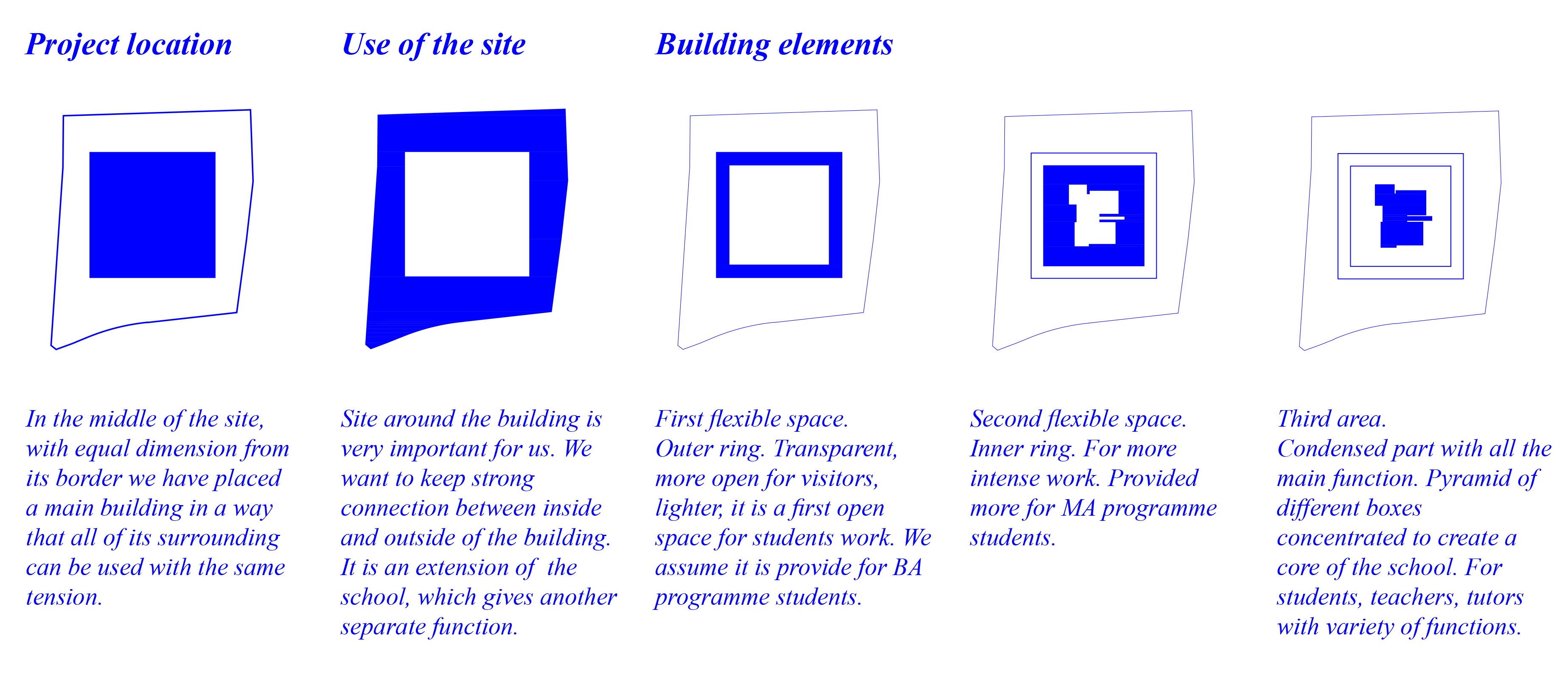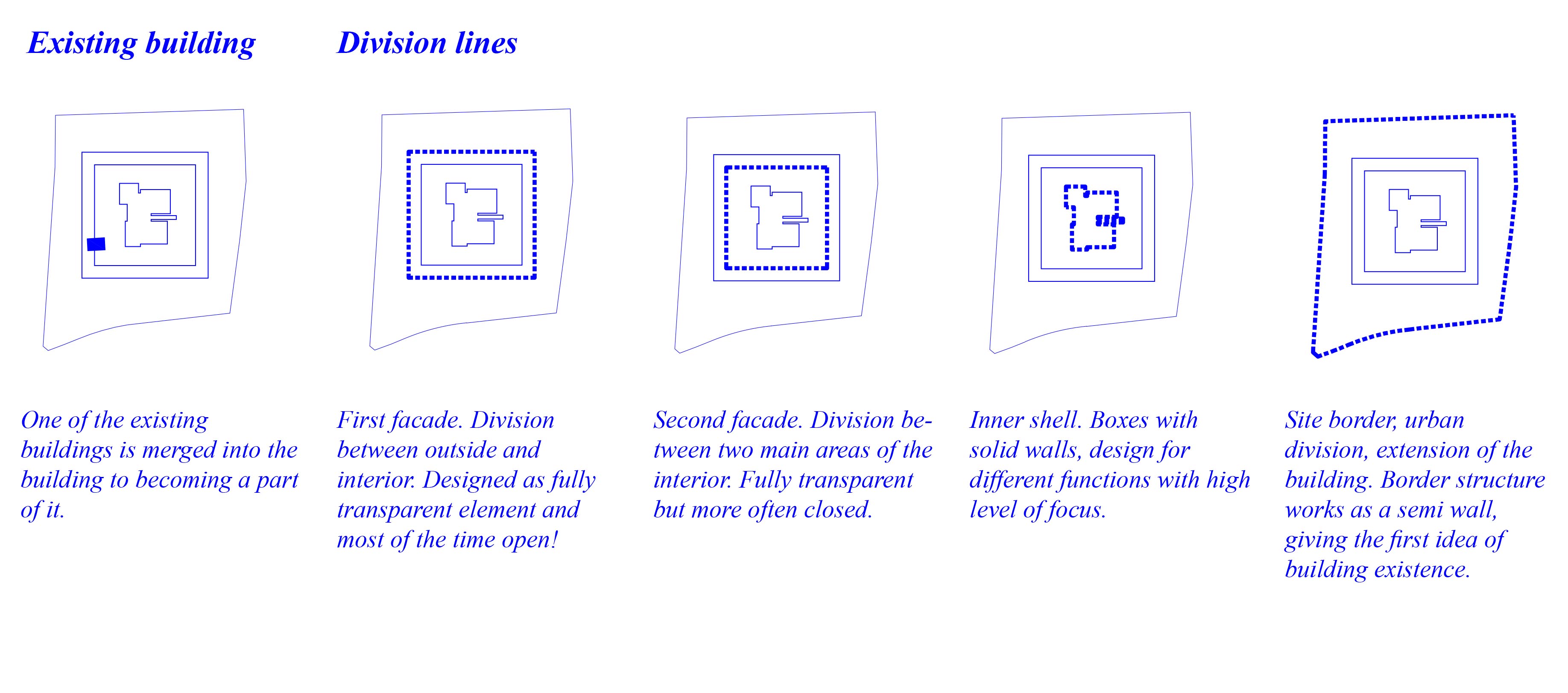 The functioning of the object: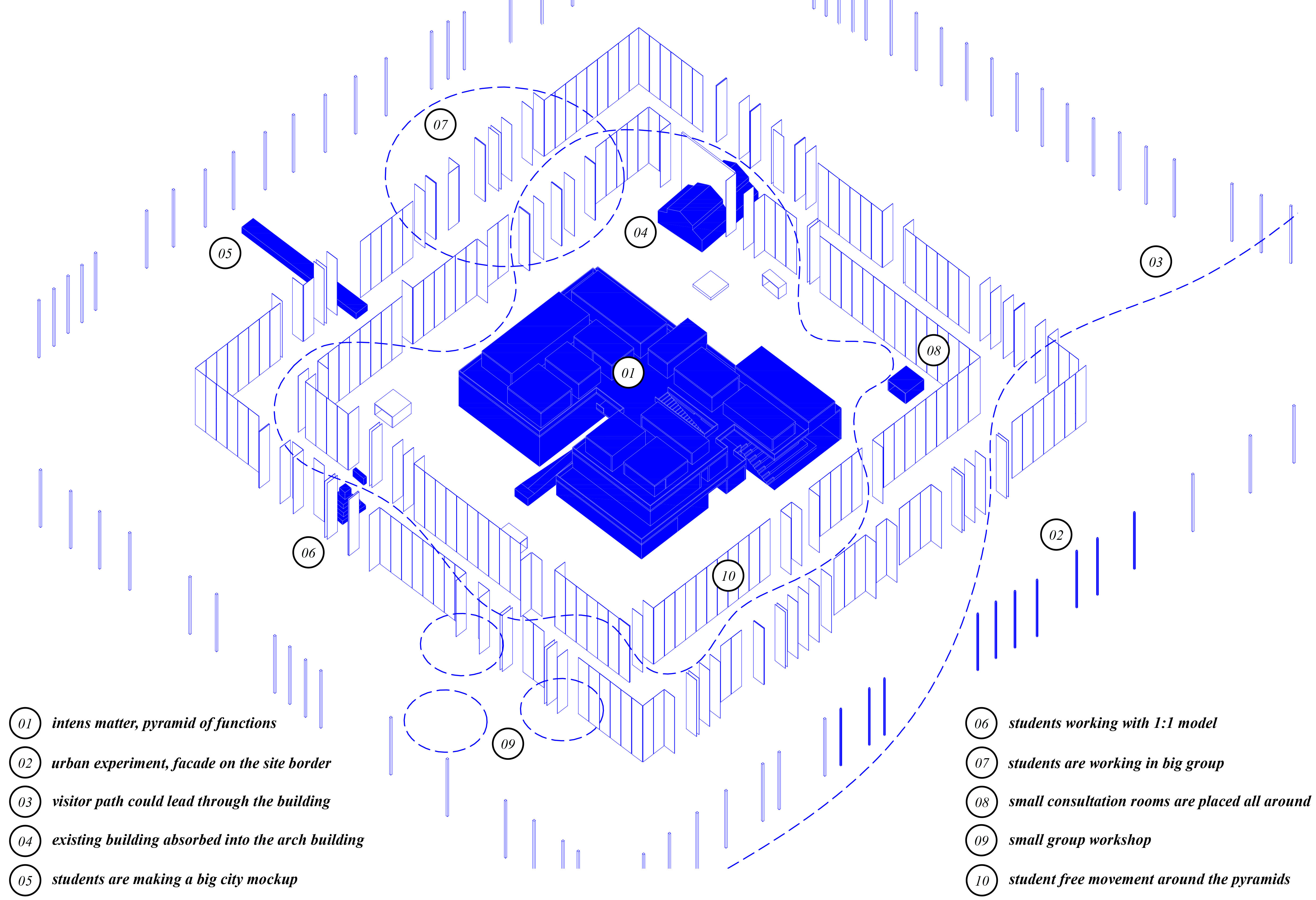 Interior: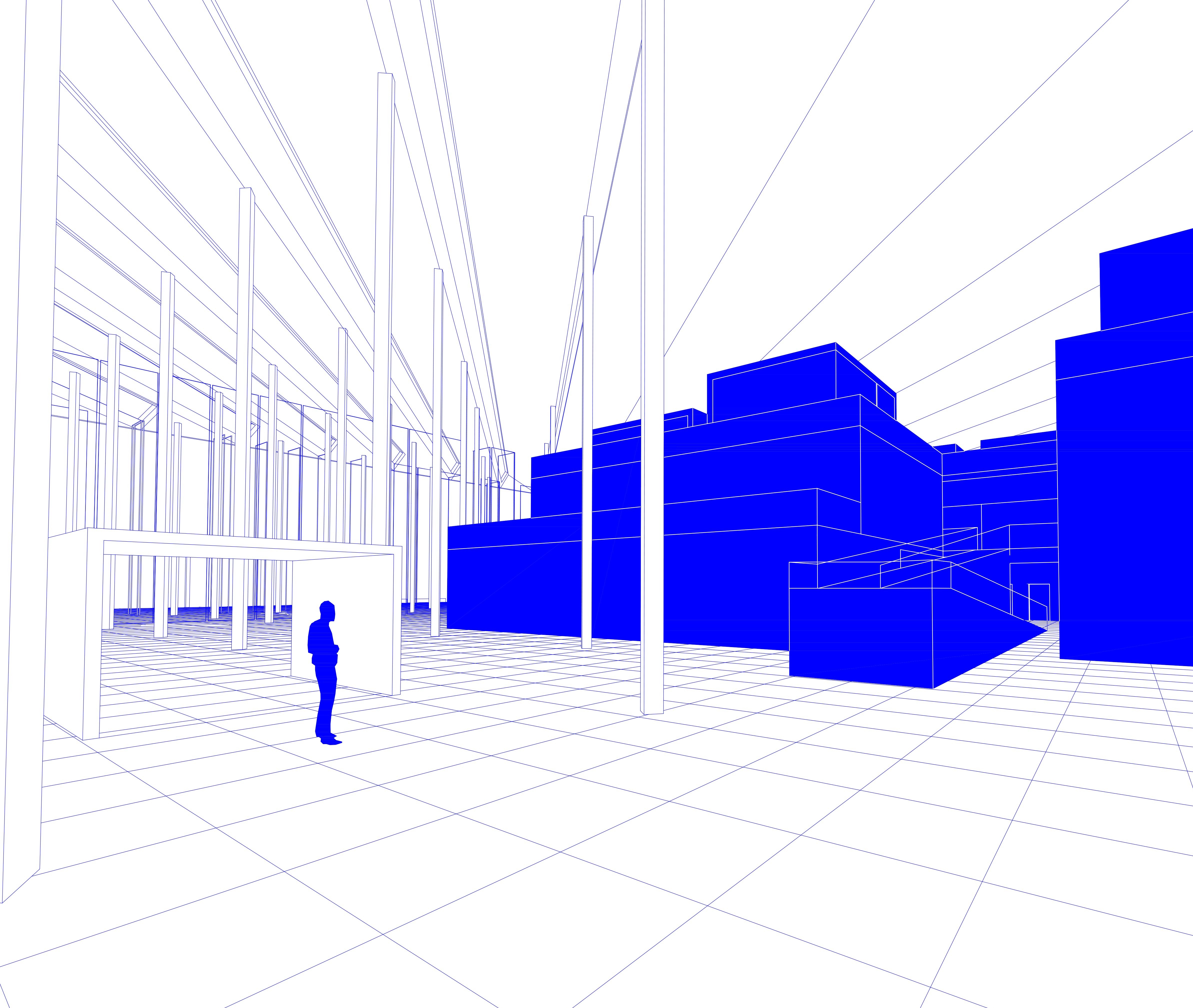 Section/elevation: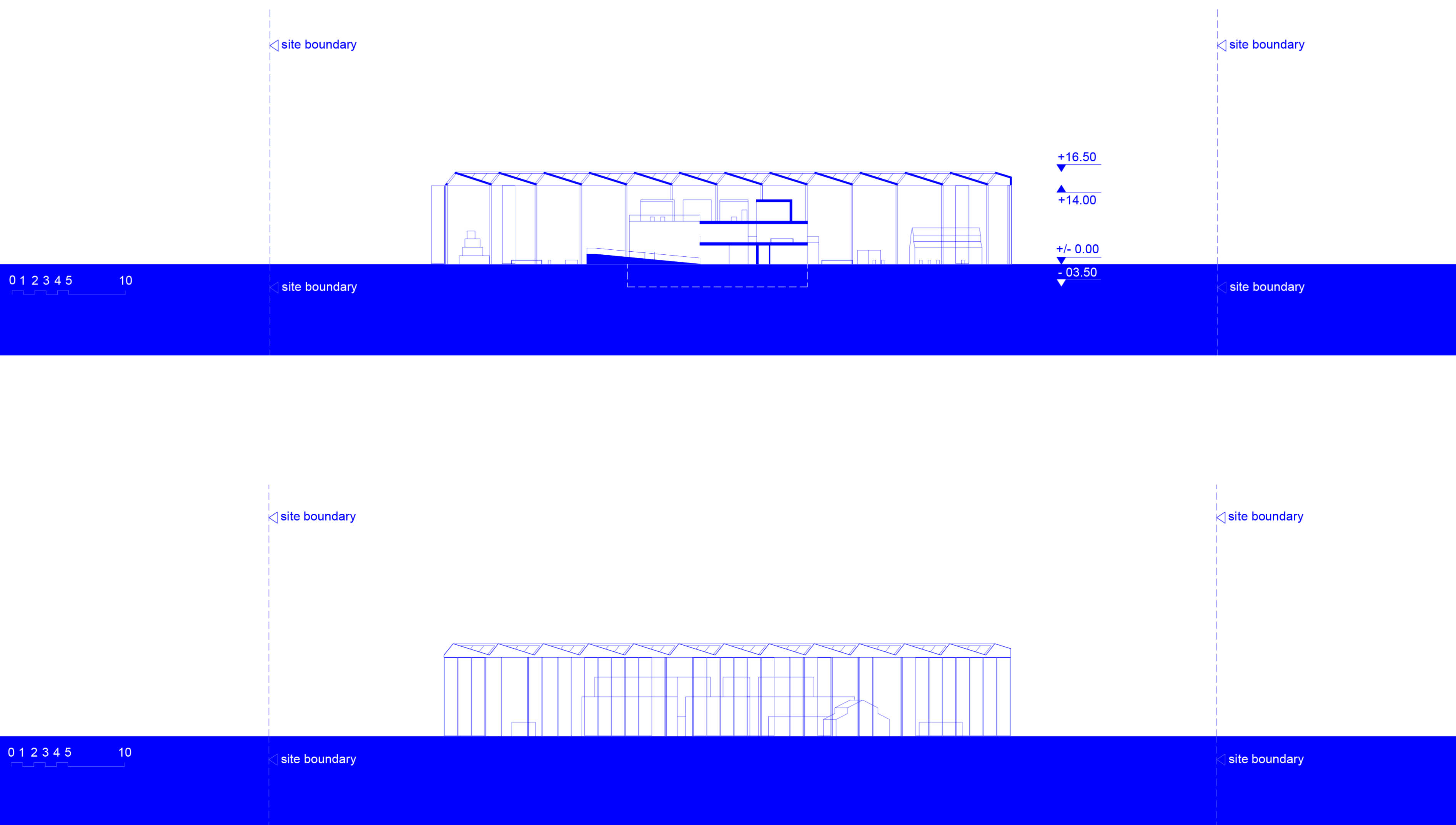 Status: competition
Year: 2016
Author: Anna Struska, Henryk Struski